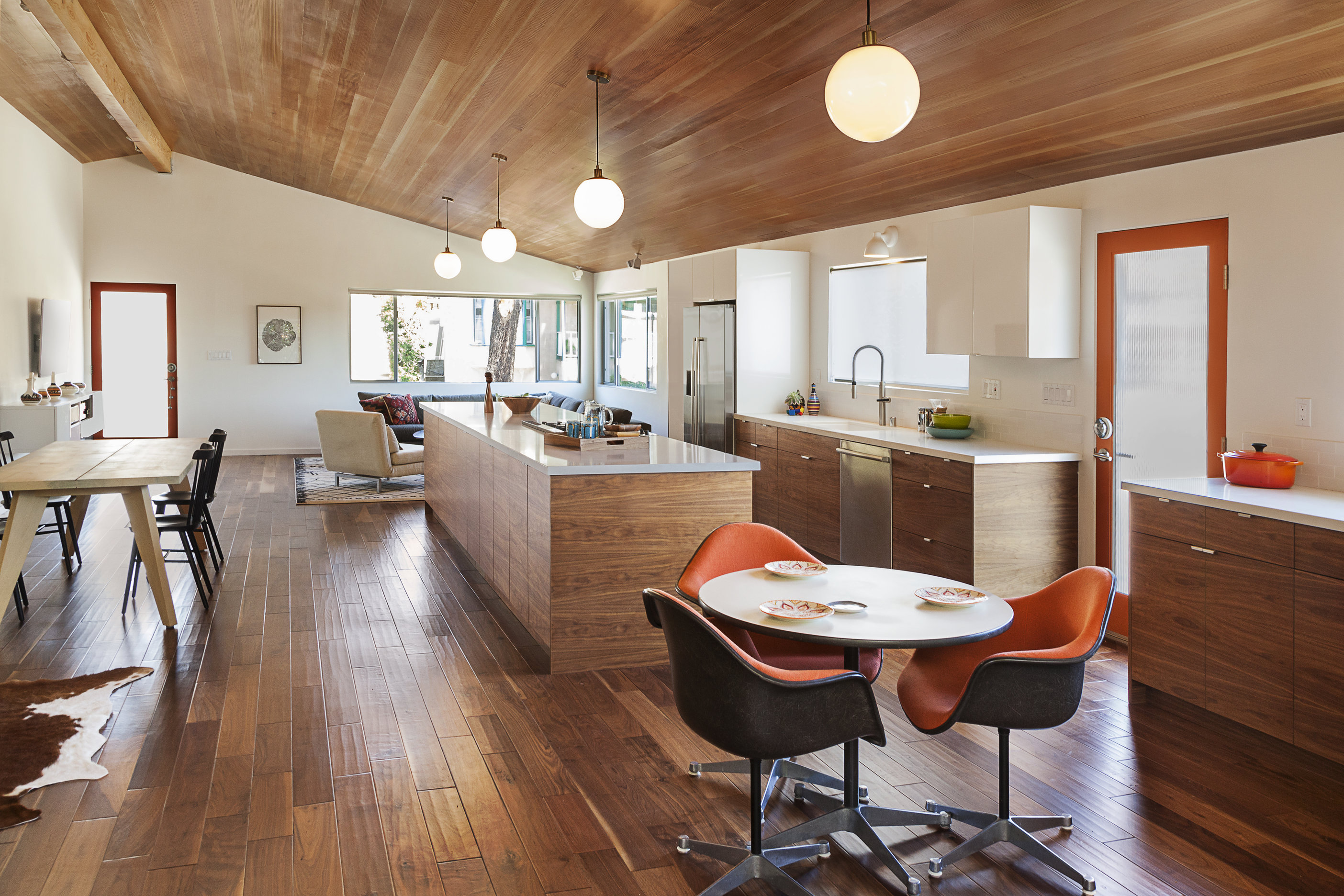 Choosing a new kitchen is an exciting time; an opportunity to transform your existing space into a kitchen that you've always dreamed of, a well-designed area in which you can enjoy cooking and socialising. Your first task is to decide whether to choose off the shelf units or treat yourself to a bespoke hand-built kitchen. There are lots of things to think about and many designs to check out but, ultimately, if you have a clear idea about the perfect kitchen for you and your family, hand-built kitchens are the obvious choice.
Oh, the choice!
The beauty of a hand-built kitchen is that you can specify the exact details of every feature and fitting. You have free reign on colour and materials and can make the very best use of every space. Choosing bespoke is obviously not the cheapest way to redesign your kitchen but when you break down the cost over the number of hours, days and years that you will spend in your kitchen, relishing every personally chosen detail, you may find that hand built is better value than you think.
Only you know how your kitchen is used and the kind of items that you wish to store there. You understand the routines that work for you and how a particular layout would maximise the efficient use of your space. You are creating a unique space that will reflect your individuality and ideas. It is an exclusive design that will not be replicated anywhere else in the world!
Work with the space you have
You may be in a position whereby you have an unusually shaped home, perhaps an older house with oddly shaped alcoves or doorways. Custom designing your kitchen and having it hand built enables you to utilise these areas to their best effect. It also allows you to create made to measure units that fit exactly into awkward spaces, which is not always possible with off the shelf designs.
Whether you prefer wood, polished granite or marble and whether you favour light, neutral colours or bold homely hues, your canvas is blank, and you can make these choices, without the frustrating limitations you will often meet when choosing a pre-built kitchen. This is the beauty of bespoke. You can have a very active role in the process, choosing materials and colours to your own exacting standards and specifications.
Choosing the right company to build your dream
If you have decided that bespoke is the best option for you, the next step is finding a company that you can trust. Selecting a builder with a high standard of craftsmanship who favours high quality, durable materials is crucial. A true artisan craftsman will have the skill and experience to create a kitchen that will offer durability and longevity beyond anything that can be bought from a shop, maximising your investment. You can also expect an excellent standard of customer service and engagement from a bespoke kitchen builder. They will take pride in their work and will welcome your creative input and enjoy the process of brainstorming exciting ideas. Be sure to seek recommendations and look at reviews to ensure that you are choosing somebody you can trust to help you to create your amazing new hand-built kitchen.
Once you have made your choice and decided to go ahead and design a beautiful bespoke, hand-built kitchen, the next step is to grab a handful of design magazines and a cup of coffee and start choosing styles that you like best.